Inputs
Piano L
Piano R
George
Paul
Drum Box
Violin
Clarinete
Bongo
Organ L
Organ R
Alan Vocal
Paul Vocal
Vocal 1
Vocal 2 (Niamh Solo)
Vocal 3
Vocal 4 (Karen Solo)
Vocal 5
Vocal 6
Vocal 7
Vocal 8
Pulpit
Lapel
Wireless Hand Held
PC – Video
CD Player – Music for people walking in
Reverb Return
Outputs
Vocal Wedge,

in 2017 Use two Chromos as for that many people one wedge is too quiet

Alan Wedge
Paul Ears
George Ears
Organ Wedge

(Didn't end up needing this as the organ was below the left speaker and he could hear himself from that fine)
Lights
2 Washes on the back wall
4 up-lights on each of the 4 radiators at the front

On the stage, get the light to be hitting 30 cm above the radiator on the wall but don't let it hit the roof

Make sure you don't disturb the projector screen with the beam

On the hall radiators, You need to be hitting the radiator from about 60cm up the radiator but don't let it hit the roof.

There are going to be shadows on these as there are obstructions

Try to get a copy of the powerpoint in advance if you want a chance to match the colour of the room to the background colour of the slides.

I used a DMX desk for this, but if I had been more organised I would have used a laptop with a USB DMX adaptor as this would have allowed me to change the whole room to preset colours with a click of a button rather than having to move sliders to the correct position.

To keep it simple, I assigned both washes to [1-4] and the 4 up-lights to [5-7] on RGB to ensure that we could change colour quickly.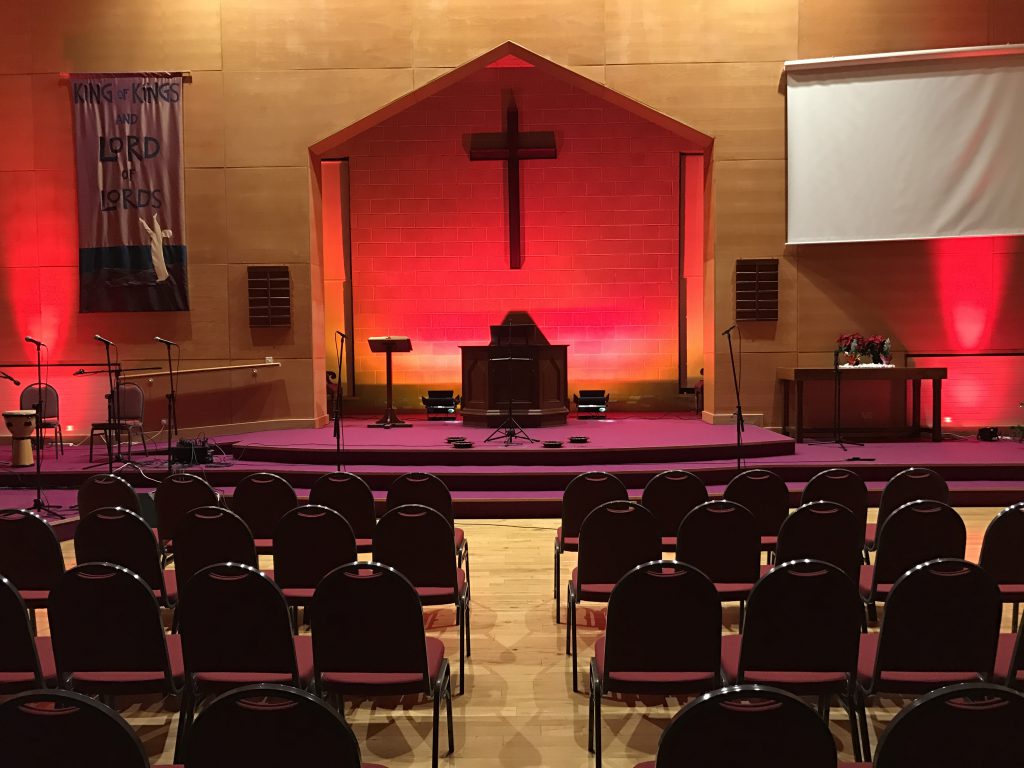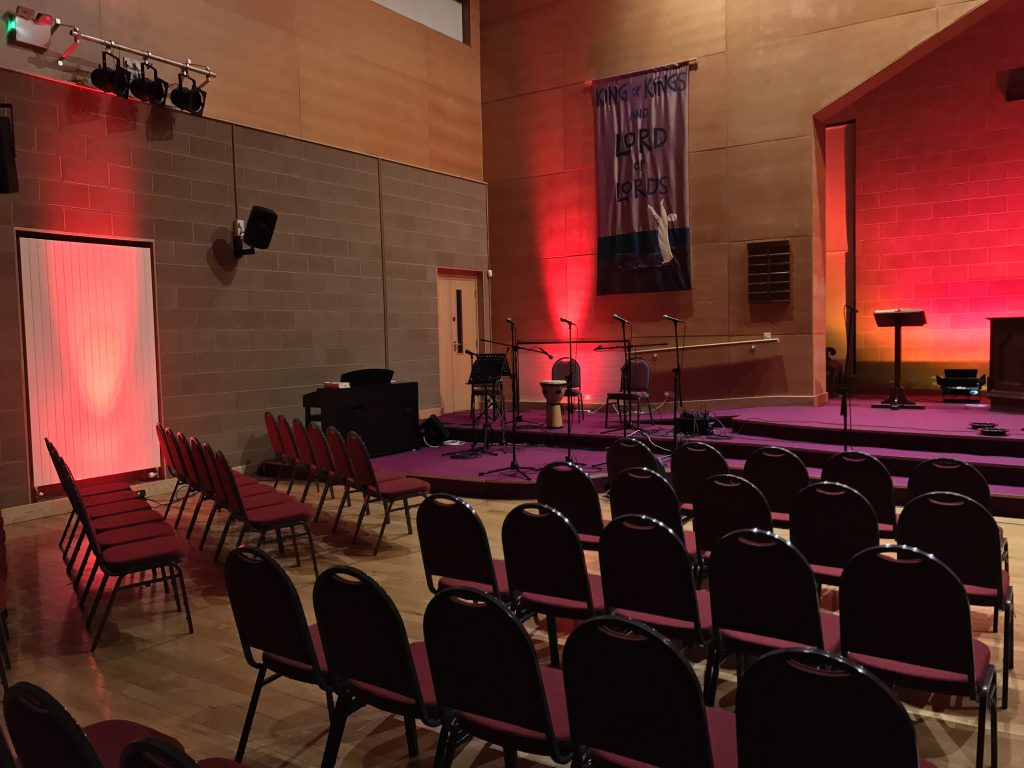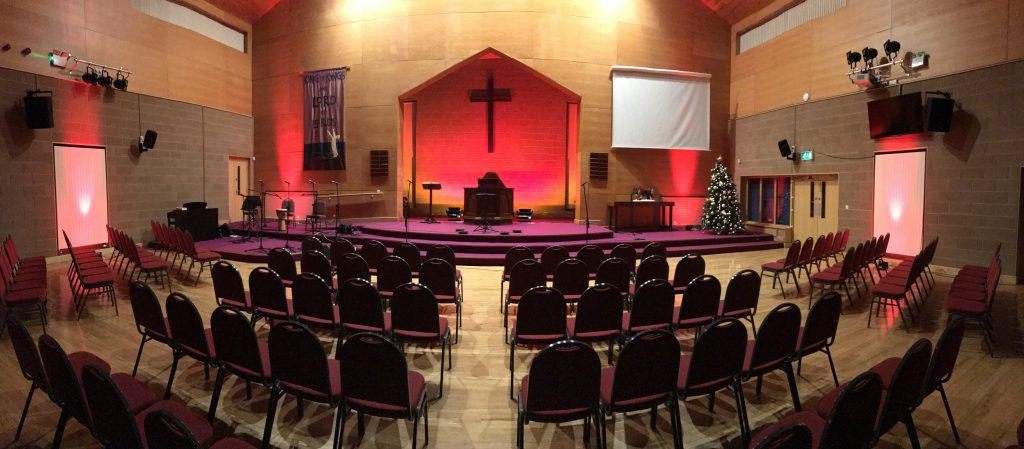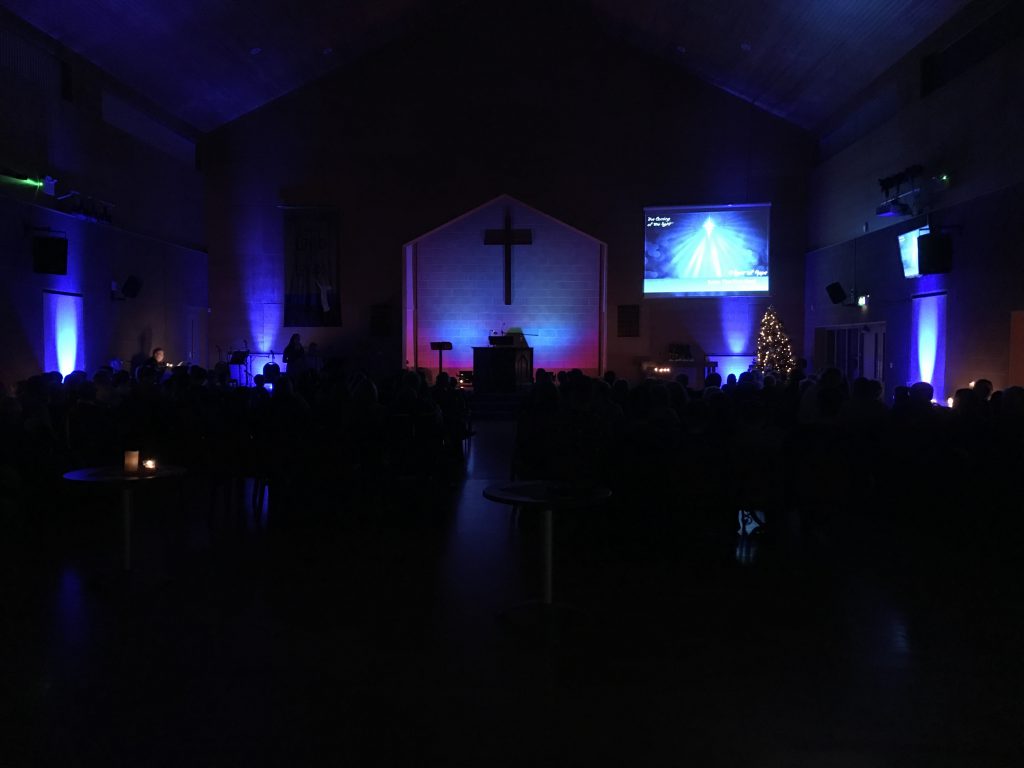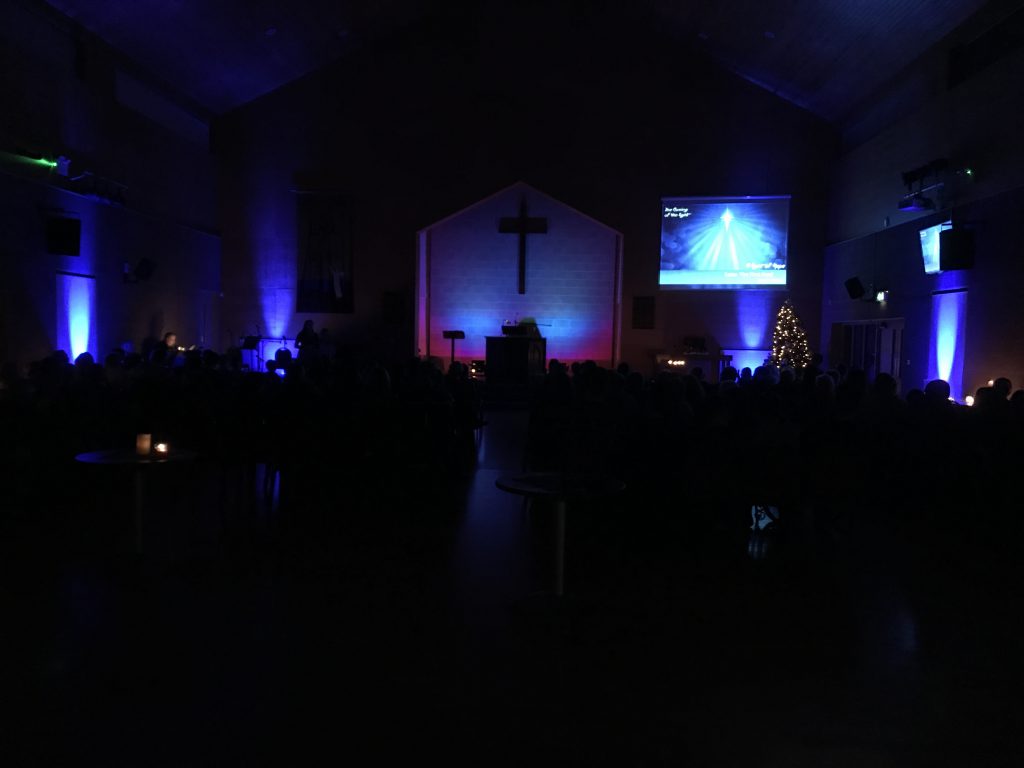 Just showing off